HANDS-ON
AMMONIA & CO2 TRAINING
Get hands-on Ammonia & CO2 training from certified instructors in a state of the art facility
Our mission is to remain committed to excellence by providing superior ammonia refrigeration and compliance training to professionals in the industrial refrigeration industry. By training operators to safely and efficiently operate their refrigeration equipment, we will continue to be the first choice for ammonia refrigeration training.
BENEFITS
Ammonia safety and basics of refrigeration
PSM RMP regulation and requirements
Standard Operating Procedures
Basic electricity for ammonia systems
Energy-saving solutions and sustainability
Hands-on system maintenance and operation
RETA CIRO & CARO certification preparation and on-site testing
COURSE FOCUSES
Operation & maintenance
Ammonia safety
Resolving technical issues
Energy-saving solutions & sustainability
RETA certification and testing. RETA CIRO & CARO preparation and on-site testing
PSM RMP regulation requirements
Standard Operating Procedures
AMMONIA LAB
Ammonia detectors and detection systems
Thermosiphon oil cooling
Liquid recirculators with canned pumps and open drive pumps; flooded systems
Booster compressors
Economized screw compressors
Danfoss & Hansen Valves
Dispersion Water Tank
and much more!
CO2 LAB
GRASSO Reciprocating Compressor
Vahterus Cascade Condenser
EVAPCO Flooded Evaporator - RVS Vessels
Surge Drums
Chester Jensen Falling Film Water Chiller
Hygienic Make-up Air Unit
Ice Maker - tube ice design
Danfoss Radar Level Probe
and much more!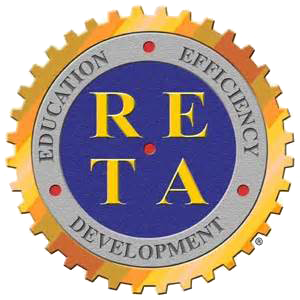 TO SIGN UP FOR your RETA MEMBERSHIP
"Learning the process to pump out various pieces of equipment and then completing the task was beneficial."
VIEW MORE TESTIMONIALS »
Latest News:
February 13, 2023

January 23, 2023

December 9, 2022